Reloading arbor presses from JT&M - guaranteed accuracy and reliability
Whether you've been making your own custom loads for years or are just looking to get into the hobby, a manual arbor hand press can help everyone reload more efficiently regardless of experience.
A cheap press will only give you grief and waste your time. Our industrial-grade presses last for generations.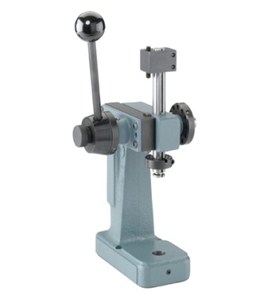 No matter how much machinery you have to help, the practice of reloading is time-consuming. However, a 100% American made manual press from Janesville Tool & Manufacturing can make the tedious process of reloading easier by minimizing the physical force needed for each task. With a full reloading setup you can keep on shooting through panic buys and civil unrest.
Find the Right Press for Reloading:
Shop precision arbor presses: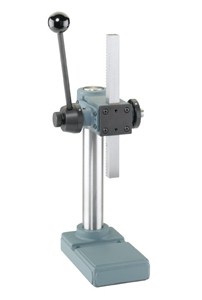 Types of reloading presses
There are three main types of presses designed specifically for reloading:
Single Stage Reloading Press
Progressive Reloading Press
Turret Reloading Press
Our manual arbor presses can be customized and fitted with the proper accessories to create your perfect reloading tool that matches the needs of your specific loads.
Janesville Tool also offers die sets that can be used to help resize used casings to their original shapes. This can also help smooth out dents so rounds to resolve potential feed issues.
Common uses for custom arbor presses from Janesville Tool include: