The Right Die for the Job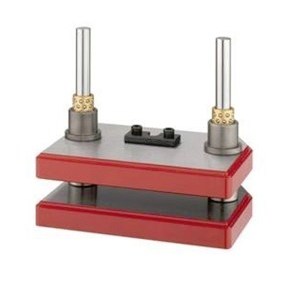 Die sets from Janesville Tool & Manufacturing take your existing arbor press and transform it to into the bending tool you need. Perfect for smaller operations which may not be able to buy dedicated arbor presses, the right die set will give you the flexibility you need to complete the jobs you have.
Steel Die Sets Manufactured with Hardened Pins and Bushings for Quality
Janesville Tool's steel die sets are crafted for tolerance and longevity. Each die set is manufactured in the USA for quality. Die sets come standard with hardened pins and long-wear bushings in whatever style you select. Choose from high-density A36 steel or 300 series stainless steel for your precision assembly project.
Manufacturers have trusted the quality of our punch press die sets since the 1950s. Contact us now for steel die sets with the impressive longevity of Janesville Tool and Manufacturing itself.
Shop all die sets for arbor presses available for custom manufacturing or purchase online from Janesville Tool & Manufacturing.