Arbor Press Rivet Setting with Top of the Line Die Sets from Janesville Tool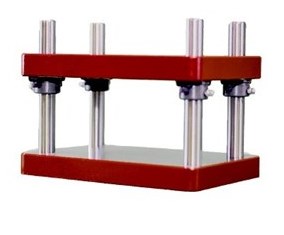 Die Sets >>>> Arbor Press Riveting Die Sets
Set Rivets Consistently with Steel Arbor Press Die Sets
Using a hammer or standard bench vise to set rivets can be strenuous and inaccurate. Combining an arbor press and die set from Janesville Tool will allow you to get the most accurate and consistent sets possible. Because of the ability to apply slow, steady pressure evenly, our die sets work perfectly for all riveting applications, whether you're looking for a rivet press for leather or any other material.
All die sets are designed with a focus on ease of use and durability and are typically built from A-36 steel, so they will last in even the most rigorous environments. Depending on your needs, we can also use stainless steel if you are looking to use one of our die sets in an ISO 14644 cleanroom facility. Every arbor press, die set and die component is manufactured entirely in the US in-house at our facility in Janesville, Wisconsin.
Few manufacturers take their product quality as seriously as we do. Before each product leaves our doors, we put them through extensive testing for your applications to ensure they are operating at optimal efficiency and are up to our standards. We even allow you to come see your new machinery in action, in-person at our facility to guarantee your satisfaction.
Find the Best Die Set for Your Riveting Applications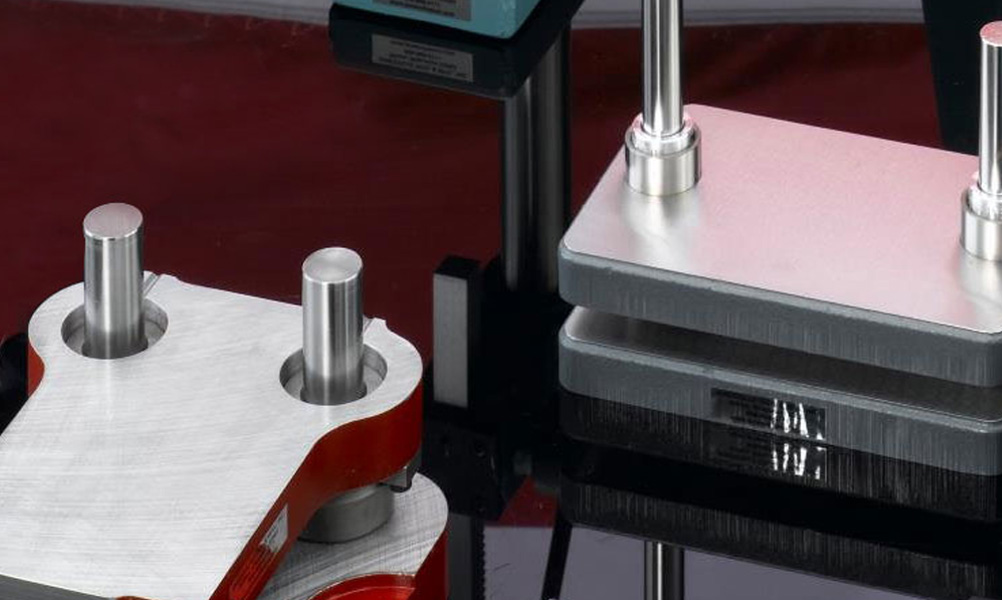 Like every product sold by Janesville Tool, both our standardized and customized die sets for arbor presses are manufactured exclusively in the United States. Beyond that, everything is built in-house at the same factory in Janesville, Wisconsin that we have been using to build the best dies and presses in the industry for over 50 years. Almost no other press manufacturer can say anything similar.
We provide 24-hour shipping and manufacturer-direct pricing since there is no middle-man, so you will get your product quickly and for a great price. We can also help you design and then build a custom die set entirely to your specs. There really is no reason to settle for anything less than the best from Janesville Tool.
Shop Arbor Press Die Sets:
Custom Die Sets Built to Fit Your Unique Rivet Setting Needs & Specs
Don't worry about trying to find a standardized die set that will fit all of your tools or needs as a rivet press machine. Consult with our engineers, and we'll work with you every step of the way to identify the design and specs for a custom-made rivet die set for an arbor press that would best fit your needs and application. If you provide the problem, we'll provide the solution. If you already have your ideal specs in mind, enter them into our online CAD modeling program and we'll get back to you with a quote for your custom rivet die set.
Optimize Your Workbench with Die Sets and Other Arbor Press Accessories
Janesville Tooling & Manufacturing has been an industry leader since the 1950's. We've provided powerful, reliable presses for a variety of applications all over the country. Tell us exactly what you need and what you're producing and we will build a custom press just for you. Contact us today for more information on arbor presses, dies, and more accessories.
Our die sets are customized for a range of applications:
Shop all die sets for arbor presses available for custom manufacturing or purchase online from Janesville Tool & Manufacturing.