Arbor Dies Made for Cutting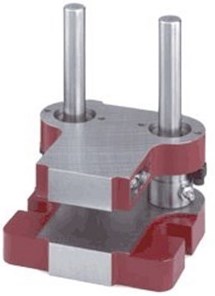 Die Sets >>>> Arbor Press Die Sets
Steel Die Sets Customized for your Cutting Application
Leatherworkers, jewelers, and industrial manufacturers can all benefit from the ease and consistency of our arbor press cutting dies. Like a cookie cutter on dough, our selection of press dies will cut sharply on leather and even thicker metal projects. We use 100% American-manufactured steel to build the strongest dies in the industry.
Get a custom die set for your arbor press ASAP. 24-hour shipping is available when you shop Janesville Tool & Manufacturing arbor presses.
Shop Arbor Press Die Sets:
Customize Your Workbench with Our Wide Selection of Die Sets
Janesville Tool & Manufacturing has been a leader in the industry for 50+ years. In this time, we've accumulated a vast catalog of dies for different applications all over the country. If you have special requirements for your press, let us know and we'll design your solution ourselves. Our presses are fully customizable, including our dies which have optional sizes and shapes to fit your job. To find a die set for your operation, contact us at Janesville Tool.
Our dies are specialized for more than just cutting:
Manufacturers have trusted the quality of our punch press die sets since the 1950's. Contact us now for steel die sets with the impressive longevity of Janesville Tool and Manufacturing.
Shop all die sets for arbor presses available for custom manufacturing or purchase online from Janesville Tool & Manufacturing.