Compare Products
No products added. Please add products to compare.
Model 4PDS Four Bushing Power Die Set
People Also Search For

In Stock


Print


In Stock
Additional Product Information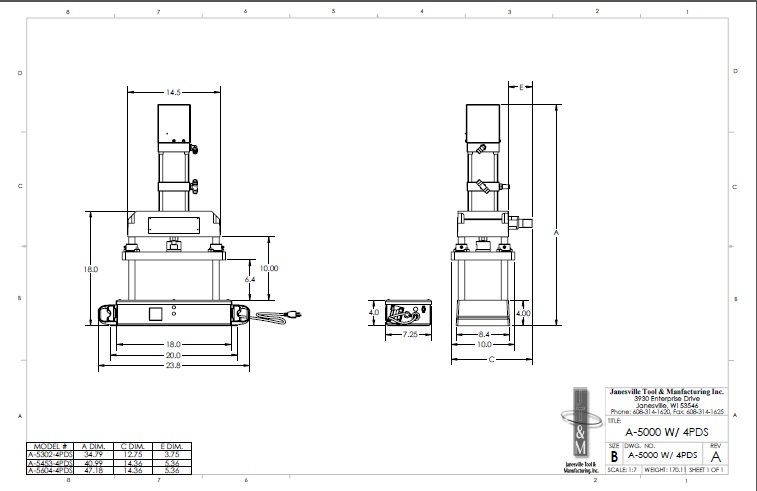 This power die set is available for installation on A-5000 series pneumatic presses. It comes equipped with a tool adapter and die set mounting assembled.
Shop all press die sets for sale online from Janesville Tool & Manufacturing.
Description
*Product specifications and pricing subject to change without notice.
Please note - Power Die Set is shown with A-5000 Series Pneumatic Press. Press is sold seperately! See A-5000 Series Pneumatic Presses for more information.
Options
4 Bushings add suffix (-4PDS) to the press model #.

Example: A-5302-4PDS