Compare Products
No products added. Please add products to compare.
JT&M - 1/8 Ton Deep Throat Precision Pneumatic Press – Model #A-1019
Perfect Your Press! (10) Add-on Product Accessories Available
Select my add-ons
Need something more specific?
Specifications
One of two options in the A-1000 pneumatic press series.
| | | |
| --- | --- | --- |
| | A-1019 | A-1066 |
| Force capacity | 0.125 tons | 0.25 tons |
| Force at 60 psi | 114 lbs | 396 lbs |
| Force at 80 psi | 152 lbs | 528 lbs |
| Force at 100 psi | 190 lbs | 660 lbs |
| Cylinder diameter | 1.75" | 3.00" |
| Throat depth | 6.04" | 6.04" |
| Base length | 8.22" | 8.22" |
| Base width | 12" | 12" |
| Height | 23.56" | 23.54" |
Quick Overview
The A-1019 1/8 ton pneumatic arbor press is ideal for precision assembly work, staking, shearing, and for punching light gauge metal or plastic. It utilizes the same cast ductile iron frame as our popular DT-500 1/4 ton manual arbor press. This press consists of a ground cast base and a separate column. The clearance under the column can be increased by adding a riser block between the base and the column on special request.
The A-1019 1/8 pneumatic air press comes equipped with dual hand anti-tie-down/anti-repeat controls and a three-inch stroke length, T-Slot Table, as well as an adjustable down stop/anti-rotate mechanism.
Check out all 1/8th ton arbor presses from Janesville Tool
Description
You can configure each model individually by selecting the base model plus any additional attachments. If you need to purchase more than one of the same attachment, please go to the Options tab to the right.
*Pneumatic presses usually ship in 1 to 2 business days.
*Product specifications and pricing subject to change without notice.
*Includes adjustable down stop/anti-rotate mechanism.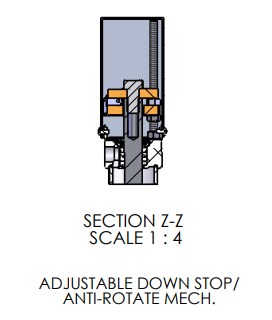 Press dimensions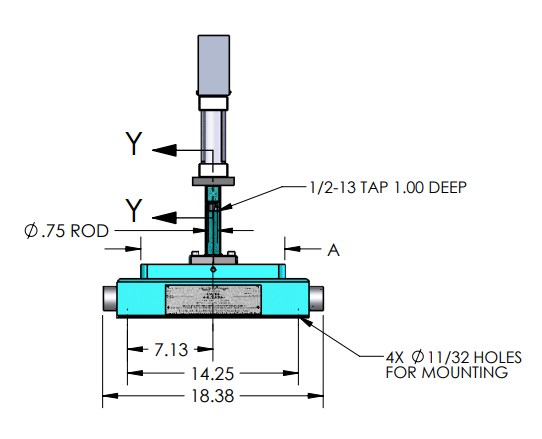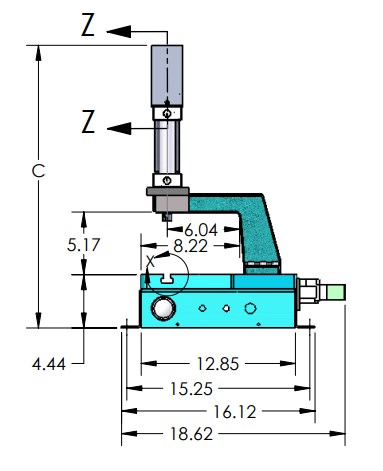 Features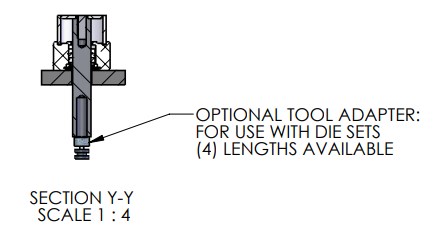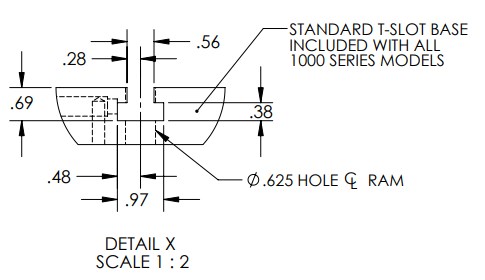 Maintenance Guidelines
Thanks to its unique design, this press requires virtually no maintenance. Clean, dry air is required for operation. (Lubricated air may be used, but must be used for the life of the press.)
Control Module
The life expectancy for the control module (#540) is ten million cycles. Replacing the module on a yearly basis will ensure production reliability and avoid costly downtime.
Flow Controls
To alter the ram descent speed on this JT&M Press, adjust the screw marked B Located on the valve at the rear of the press. To alter the ram ascent speed, adjust screw A. (The ram retraction speed has been preset by the factory.) Rotate the screws clockwise to decrease the speed of the ram.
Press Operation
To operate the press, push palm buttons in at the same time. Hold the palm buttons in until the downstroke is completed. Consult the service manual for complete safety instructions.
Shop all pneumatic arbor presses available for sale from Janesville Tool & Manufacturing.