Janesville Tool arbor presses for insertion applications
Insertion is precise work done by very careful machines. Janesville Tool & MFG has the custom manufactured arbor presses that can handle it all. By its nature insertion work can cover a wide variety of tasks and each machine has to be durable, precise and consistent.
CONTACT us to build your press
Quality Construction. Proven Reliability.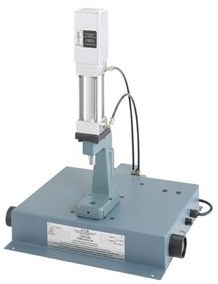 For over 50 years, Janesville Tool & Manufacturing has been building both pneumatic & hand lever presses to exacting standards. Our adjustable arbor presses (A Series) are ideal for tool design, small parts assembly, staking, shearing and punching light gauge material. Our Economy Series (E Series) pneumatic presses have a streamlined benchtop design for reduced cost, while still providing JT&M quality.
As part of our value added services, we also offer the option of custom-built presses. Our engineering team will work with you to identify the best design for your needs. With our equipment, software and experience in developing precision solutions for a wide range of industries, we can design and build any type of press you need.