Arbor Punch Presses: pneumatic & hand operated press machines for custom punching applications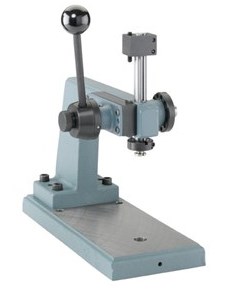 Janesville Tool & Manufacturing manufactures superior quality power, toggle, heat and other pneumatic & hand operated arbor presses for highly customized production tasks. All our pneumatic punch presses and press parts are made entirely in the USA at our in-house facility in Janesville, Wisconsin.
Our presses are widely used throughout the US aerospace, defense, telecom and medical industries. With custom fabrication options, manufacturer direct pricing and 24-hour shipping, there's no reason to settle for anything less than the best.
Find Presses for Your Punching Application:
Quality Construction. Proven Reliability.
For over 50 years, Janesville Tool & Manufacturing has been building both pneumatic & hand lever presses to exacting standards. Our adjustable arbor presses (A Series) are ideal for tool design, small parts assembly, staking, shearing and punching light gauge material. Our Economy Series (E Series) pneumatic presses have a streamlined benchtop design for reduced cost, while still providing JT&M quality.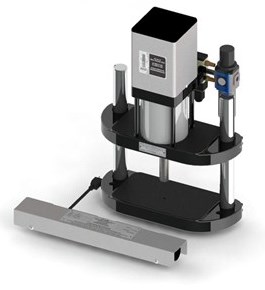 As part of our value added services, we also offer the option of customized presses for specialty manufacturing. Our engineering team will work with you to identify the best design for your needs. With our equipment, software and experience in developing precision solutions for a wide range of industries, we can design and build any type of press you need.
Build your own CAD model using our interactive tool.
Every JT & M arbor pneumatic press is equipped with three-inch stroke and adjustable down stop anti-rotate mechanisms. Standard solenoid valves provide built-in adjustable flow control.
Shop all arbor presses and find the "build custom CAD models to your specs" button to use the tool.
All JT & M pneumatic presses feature:
User-proven reliability for over 50 years
Nonmetallic bearings to reduce friction for lube-free operation
Dual hand anti-tie down/anti-repeat controls
Alternate stroke lengths available on request
Standard anti-repeat controls
Modifications available for any specifications
*Product specifications and pricing subject to change without notice.
Common manual & pneumatic arbor press applications include: