Arbor press for forging applications
Janesville Tool & Manufacturing makes a wide range of manual and pneumatic arbor presses that can be useful in forging. With manual presses ranging from 1/8 ton to 4-ton and pneumatic presses ranging from 1/8 ton to 2 ½ ton, our products are widely used throughout the US aerospace, defense, telecom and medical industries.
Find Arbor Presses for Forging Applications:
CONTACT us to build your press
Unlike many US manufacturers, we still build all our products in the United States. For over 50 years, we've been designing and building high-quality presses, press die sets and work holding tools in our Janesville, WI manufacturing facility.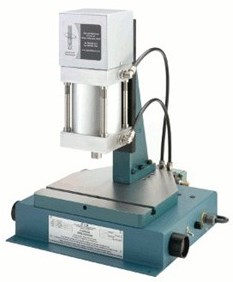 Shop our arbor presses:
Let's build a customized press for your application
Janesville Tool & Manufacturing engineers will work with you to design and build a press specifically for your application. With manufacturer-direct pricing and custom fabrication options, there's no need to settle for an off-the-shelf press.
Janesville Tool Manufactures Arbor Presses for Applications Like:
Contact Janesville Tool for questions about custom forging arbor presses.