Grommet and Eyelet Presses
Custom Grommet Press Tools from Janesville Tool & Manufacturing
Textile manufacture and repair shops need a grommet press that they can rely on to do consistent work for years to come. Whether you're installing eyelets on designer curtains, or fixing a grommet on a canvas tarp, Janesville Tool & Manufacture makes arbor presses for grommets that will perform flawlessly.
Find the Right Press for Your Grommet Application: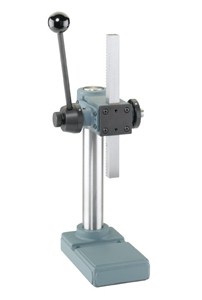 Our presses are made right here in the USA, which means we can work with you to create a custom solution if you have a special requirement or feature you need to get out of your press.
Shop arbor presses for textile manufacturing:
Custom Arbor Presses from Janesville Tool are commonly used for: