Arbor Press Machines for Jewelry Stamping
Jewelry making is made easy with a high quality manual arbor press from Janesville Tool & MFG
If you're making jewelry full-time or create DIY jewelry to supplement your income, you can step up your production permanently with a manual arbor hand press. You'll be saving time and money with an arbor press that practically pays for itself when you're able to make triple the amount of jewelry in half the time.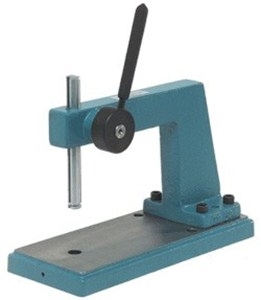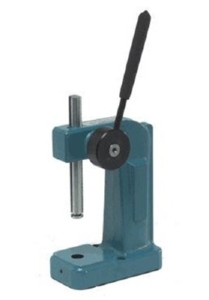 From earrings and necklaces to bracelets and rings a manual press can speed up your production to maximize your time and profits. Leave the impression you want in any material you use. A manual press allows you to easily stamp the shape or design you want into metals, wood or leather.
Shop precision arbor presses:
ONE customized press for your jewelry business
Each of our benchtop presses are 100% American made and can be customized for your specific needs. Our engineering team works with you to build the perfect press for your application and desired results. We offer manufacturer-direct pricing and 24 hour shipping, making our presses affordable and accessible to all clients.
Once you've spent the money on jewelry making materials and have a winning design don't let the finished product be anything less than perfect by trying to do it by hand or with a homemade vice press that leaves with you inconsistent pressure and results. A consistent and reliable Janesville Tool manual press means you'll never worry about the results again.