Pneumatic & manual arbor presses for installing & replacing bearings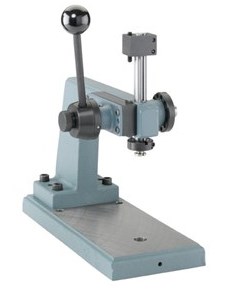 Janesville Tool & Manufacturing builds pneumatic and manual arbor presses for a wide range of applications. For press-fitting and replacing bearings, both our pneumatic and manual arbor presses can be useful. Most of the time, manual presses will do the job for pressing bearings. There are, however, some exceptions where a pneumatic press could work better. The size and specific application of your bearings will determine which is best.
Find A Press For Your Bearing Installation:
Unlike most of the presses you see at your local distributor, all Janesville Tool & Manufacturing presses are made entirely in the US at the same Janesville factory where we've been making presses for over 50 years. With our manufacturer-direct pricing and 24-hour shipping, there's no reason to settle for anything less.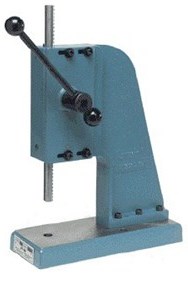 Let's build a custom press for your application
There's no need to settle for a cookie-cutter stock press. Not when you can have one designed specifically for your application. Our engineers will work with you to design and build a custom press. Use our online CAD modeling program to input your specs and options, and we'll get you a quote.
Shop our arbor presses:
Custom manual & pneumatic arbor presses from Janesville Tool are commonly used for: