Components & Spare Parts for Die Sets
Die Set Components Made in the USA
At Janesville Tool & Manufacturing, we offer a wide range of precision-crafted die set components for your pneumatic or manual punch press needs. Our hardened steel components, including guide pins with bushings, guide pins with ball bearings, bushing, ball bearing die set posts, and straight alignment pins, are all designed for tight tolerances and exact alignment.
Our American-made die set components are manufactured in-house and are suitable for a wide range of applications, from automotive and aerospace to electronics and construction. In addition to our standard product offerings, we also offer custom die set guide posts and modified presses to meet your unique precision assembly needs.
Compare Products
No products added. Please add products to compare.
All Product Categories
---
Pneumatic
Presses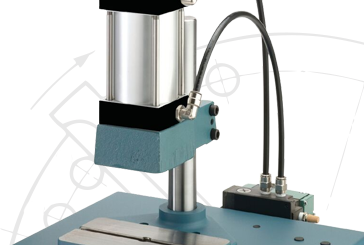 Manual
Presses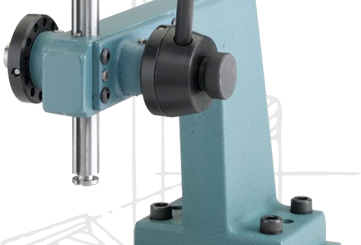 Servo
Presses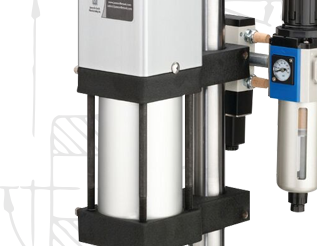 Press
Die Sets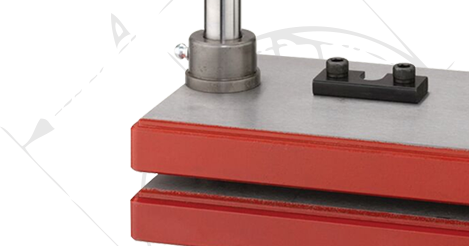 Die Set
Components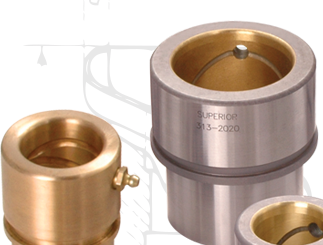 Workholding
Tools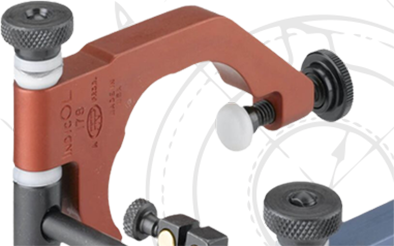 Types of Die Set Components
| Component Name | Description |
| --- | --- |
| Straight Guide Post | A straight post that is used to guide the upper die in a stamping die set operation. |
| Headless Straight Bushing | A bushing is used to reduce the clearance between the guide post and the die bushing. Our press die components include headless straight bushings for use with MDS and PP style guide die posts. |
| Lower Bushing | A bushing that is used to guide the lower dies in a stamping die set operation. |
| Attachment Plate | A plate is used to attach the die set tool to the press. |
| Pin Position | A pin is used to position the stamping die sets in the correct location on the press bed. |
| Demountable Shoulder Bushing | A bushing that can be easily removed and replaced, and is used to support the die on the press. Our die accessories include demountable shoulder bushings. |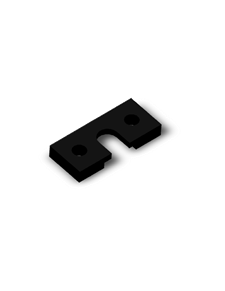 Guide Posts and Bushings
We offer a variety of guideposts and bushings to suit your specific needs. Our straight guide posts range from 3/8 inch to 2 inches in diameter and are designed to be used with CB and CBB bushings. All of our die parts, including guide posts and bushings, are precision ground and honed in-house, ensuring exact tolerances and longevity.
Custom Manufacturing
Our experienced machinists can work with your engineers to create custom die set guide posts and modified pneumatic and manual presses from our in-house stock. We consistently test the quality of our die sets and presses to ensure the highest level of tolerance and accuracy. We offer press die spare parts, die components, and die parts accessories to fit your specific stamping operations needs.
Shipping and Quality
At Janesville Tool & Manufacturing, we are committed to providing high-quality die-set components and fast shipping times. Regardless of what die set components you need or how many you order, we usually ship within 24 hours, a feature unequaled among precision assembly manufacturers. Every die-set component we sell is manufactured in the United States, so you can purchase with confidence knowing you're getting a high-quality American-made product. Our die-set components are designed to offer exceptional performance and longevity and are used by a wide range of industries around the world. Whether you need standard components or custom manufacturing, Janesville Tool & Manufacturing has you covered. Contact us today to learn more about our precision stamping die components and die set accessories for your stamping operations.