Compare Products
No products added. Please add products to compare.
All Product Categories
---
Pneumatic
Presses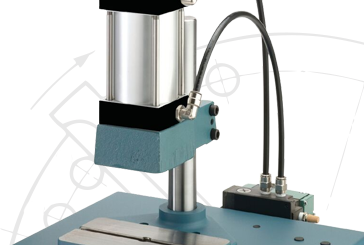 Manual
Presses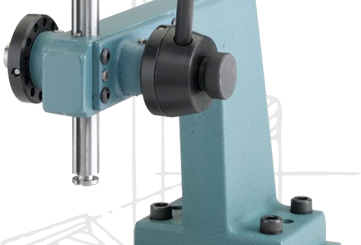 Servo
Presses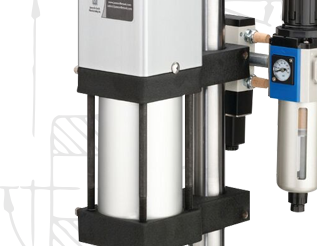 Press
Die Sets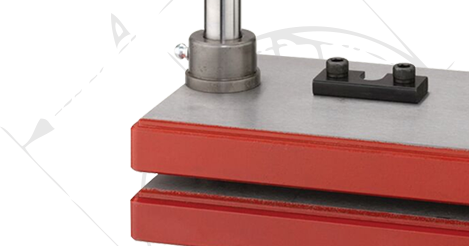 Die Set
Components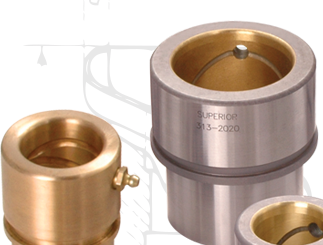 Workholding
Tools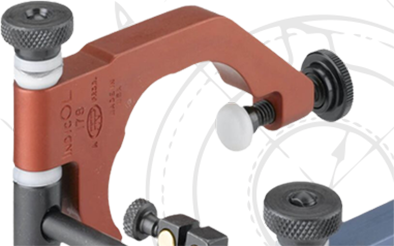 Filtering by Press Type(s):
Deep Throat
All Pneumatic Presses
Pneumatic Presses
User-Proven Reliability. Quality Construction.
Choose from JT & M's stock of adjustable presses (A Series) for tool design, small parts assembly, staking, shearing, and punching light gauge material. Our Economy Series (E-Series) pneumatic presses reduce production costs with a streamlined benchtop design while providing JT & M quality.
Force Calculation
Model numbers are set up to give the user an indication of the force that can be obtained from the press. The last three numbers of the model number, when divided by 10 and multiplied by the air pressure will yield the output force of the press.
Janesville Tool & Manufacturing designs and builds pneumatic press machines of all different types:
Pneumatic Press Accessories
Build your own CAD model using our interactive tool.
Every JT & M pneumatic press for purchase is equipped with three-inch stroke and adjustable down stop anti-rotate mechanisms. Standard solenoid valves offer built-in adjustable flow control. All JT & M pneumatic presses for sale also feature:
User-proven reliability for over 50 years
Nonmetallic bearings to reduce friction for lube-free operation
Dual hand anti-tie down/anti-repeat controls
Alternate stroke lengths available on request
Standard anti-repeat controls
Modifications available for any specifications
*Product specifications and pricing subject to change without notice.